News & Topics
2.282021
GTN PREPAID eSIM is now on sale at TIC TOKYO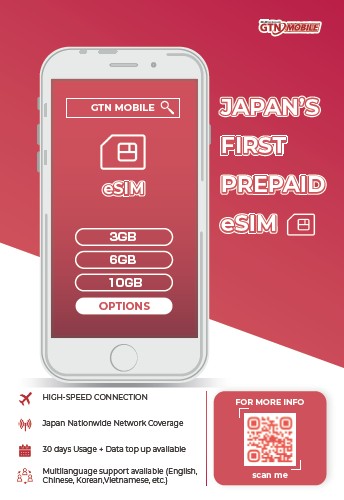 GTN PREPAID eSIM is now on sale at TIC TOKYO.
With eSIM, there is no need to switch physical SIM cards.
You just need to set up your phone.
Our staff will help you to set it up.
Price:【3GB】¥2,999 【6GB】¥3,999  【10GB】¥4,999
Usage period: 30days
*Currently only some iPhone and iPad models are supported.
*When you purchase, please present your ID card(Passport/resident card/ driver's license (issued in Japan))