NIPPON navi
Agano City, Niigata Prefecture
Dynamic swan's dance
Every year, thousands of swans fly to famous Lake Hyoko.
Hyoko is designated as a natural moment.
This place is known as Swan's migration grounds.
At the peak of migration of swans, about 5000 to 6000 of swans fly here.
Particularly,You can see three types of swans called Kohakucho,Oohakucho,Kobuhakucho.
Best time to observe them is an early morning or an eveing.
Also it is available to see them from inside observation hall.
if you buy a feed,You can give them food.
Swans are waiting for you coming .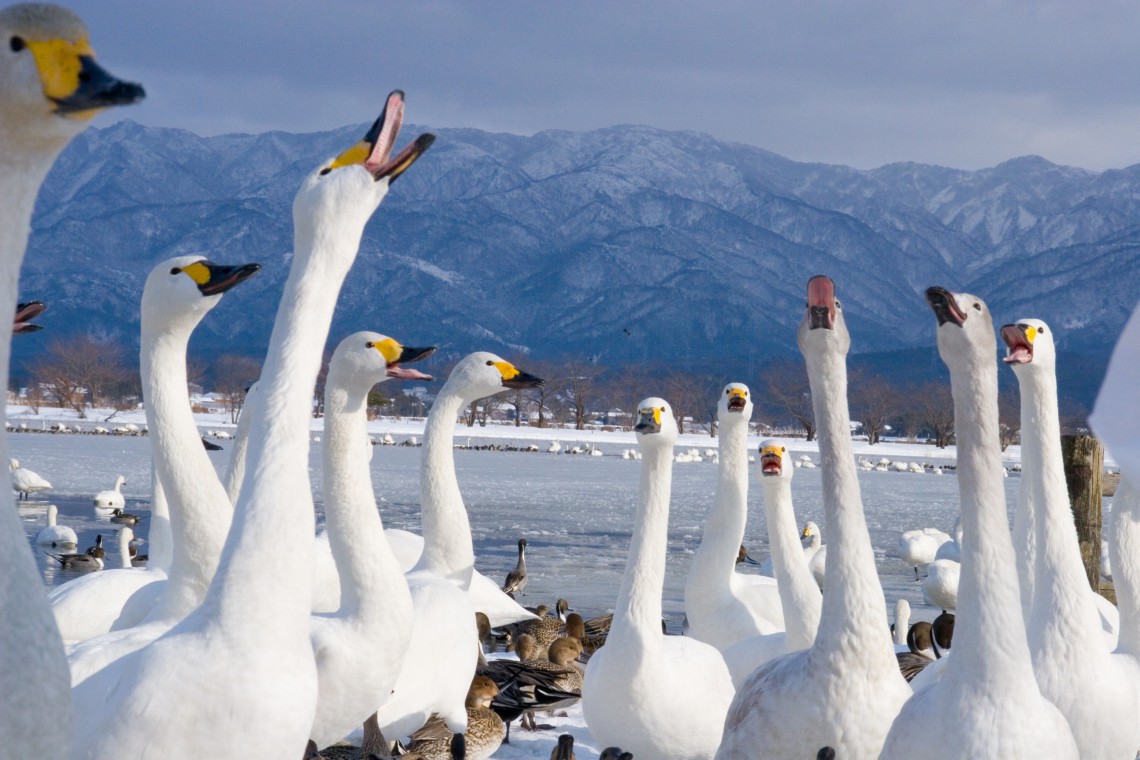 Place

Lake Hyoko

Date

2018/10/1~2019/03/31

Information source

Niigata Prefecture
* This information is subject to change. We appreciate your understanding.
Others