NEWS & TOPICS
2019 / 02 / 01
【Japanese Parsley Hotpot】 SERINABE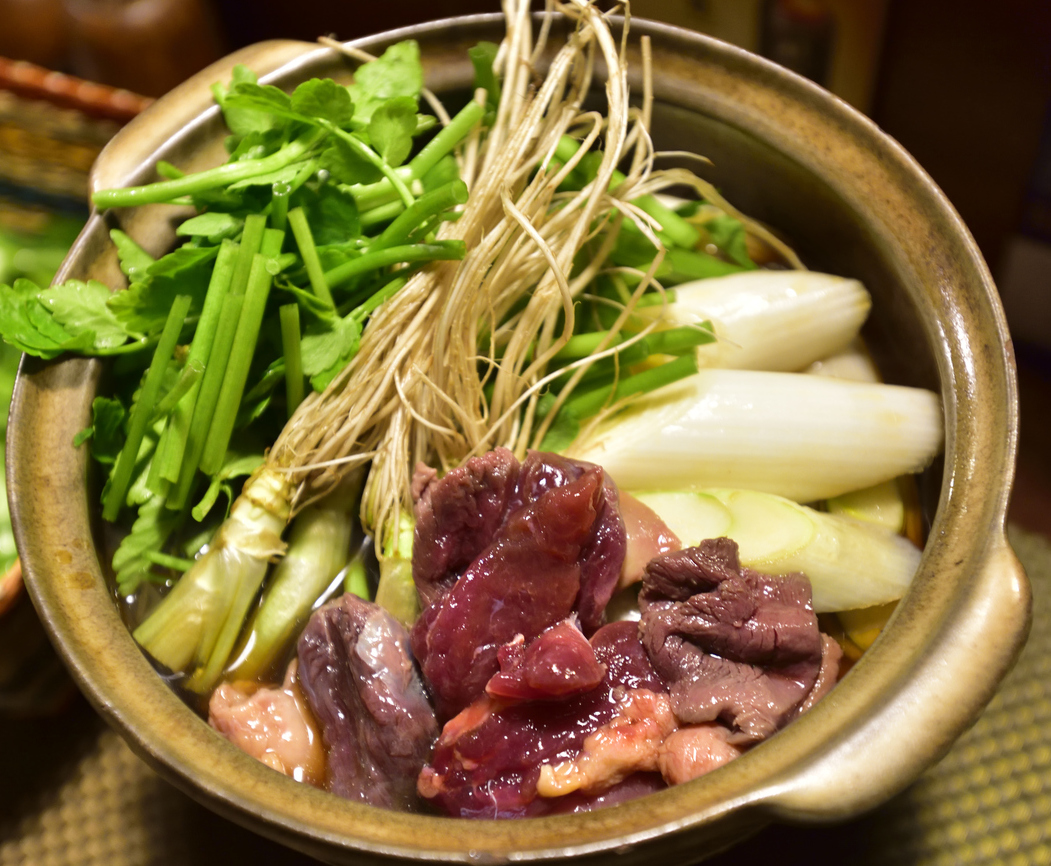 In recent years, a popular dish of Sendai, Miyagi is "Sendai Seri Nabe" . You can enjoy eating all of the seri parsley, even the roots.
Miyagi prefecture produces the largest amount of seri (Japanese parsley) nationally, and can only be enjoyed during the winter months as the harvest period is from October to March.
The local Sendai hotpot dish is gaining attention from people interested in gourmet food around the country.
A special characteristic of the Sendai hotpot is that the pot is filled with the whole seri Japanese parsley plant, including the roots. The soup stock used can be chicken or konbu (kelp) and varies depending on each restaurant. The hotpot also includes ingredients such as leek, burdock root, chicken, and duck, etc.
Don't miss out on trying Sendai's Seri Nabe with its refreshing aroma, and crunchy crispiness!
For details, ask at Sendai City Tourist Information Center.